Formed in 2011 by co-artistic directors Katie Yamulla and Lucy McMichael, Me & She Productions Inc. is dedicated to developing, producing, and staging new and existing plays that focus on women and their role in society. Me & She strongly advocates for plays that place female characters at the forefront and strives to employ women in as many roles, front and back of the house, as possible. Past productions have included: "The Ultimate Weapon" at the Planet Connections Theater Festival (nominations received for best actress in a supporting role and best director), "Eleemosynary" at the Players Club, "Somewhere Waiting for You" at the Workshop Theater Company, and an all-female version of "Sylvia" at the Workshop Theater Company.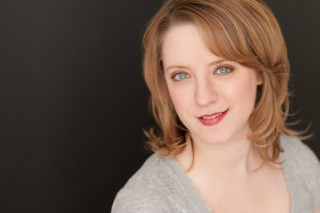 Katie Yamulla (Co-Artistic Director/Actor/Producer)

KATIE is a professional actress/ producer based in the New York Metro area. NYC Credits: Lavender Shore (Daphane); Figaro/Figaro (Fanchette); Cold Snaps (Christine); Mimi and Me (Tindy); Poison Man (Christine); Eleemosynary (Echo); The Ultimate Weapon (Betty & Mark; nominated for best actress in a supporting role Planet Connections Festival); Coffee Quartet (Jennifer); Regional Credits: Grease (Sandy); Good News! (Babe); A Midsummer Night's Dream (Hermia); West Side Story (Anybodys); Bye Bye Birdie (Kim); Lion in Winter (Alias); Two Gentleman of Verona (Ursala/Julia u/s). TV/Film: 24; Time Warner Commercial, and The Sunday Mass on ABC Family Channel.
Off stage, Katie holds a position at New York Medical College School of Medicine as the Director of The Clinical Skills and Simulation Center and is an appointed member of medical faculty. There she directs and trains over sixty actors to help medical students to improve communication with their patients as well as master physical exam techniques and navigate clinical reasoning. She has also written and directed numerous industrial medical videos. As a result of her work on and off the stage, she was the recipient of the 2015 Distinguished Scholar Award for the Navy Seabee Memorial Scholarship Fund.



---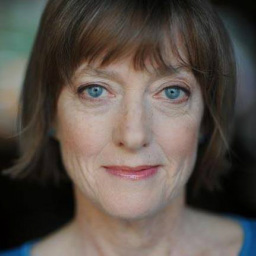 Lucy McMichael (Co-Artistic Director/Actor/Producer )

LUCY is a professional actress based in New York City. Her New York theater credits include: March Madness by Mike Vogel and directed by Don Brenner (Abingdon), The Secret Sits in the Middle by Lisa-Marie Radano and directed by Casey Childs (Primary Stages), Ascension by Eddie de Santis and directed by Marc Geller (Lion Theatre), Bitten by Penny Jackson and directed by Joan Kane (Quinn's Pub), Aurora Leigh by Elizabeth Barrett Browning and directed by Temi Rose (Ensemble Studio Theatre).. Film/TV: "Dare" (Sundance)," Knife Point" (Sundance), "Who She Was," "The Christening of William Trumbull," "Go Figure," "Annabelle Wright," The Way It's Played," "Louie," "Law & Order," "Law & Order: Criminal Intent." Lucy is a member of the WorkShop Theater Company and a resident actor with Manhattan Oracles. Off the stage Lucy is the Associate to the Artistic Director for Primary Stages off-broadway not-for-profit theater company.

---
---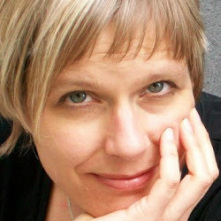 Katrin Hilbe (Director in residence/Artistic Director of ManyTracks)

KATRIN is a director of opera and theatre, writer, producer of Liechtenstein-Kansas origin, working both in the US and in Europe. Her most recent European theatrical production was the all-women play St Joan by Julia Pascal for which she won the Hilton Edwards Award for best direction and adaptation at the Dublin International Gay Theatre Festival in May 2015. Her latest opera production of Richard Strauss' Salome for New Orleans Opera won "Best Opera Production 2012" of the Big Easy Classical Arts Award. Between 2007-2010 she was the primary Assistant Director for Richard Wagner's Der Ring des Nibelungen under the direction of Tankred Dorst at the Bayreuth Festival in Germany. Selected Opera credits: Verdi's Falstaff, Debussy's Pelléas et Mélisande, Mozart's Don Giovanni. Selected Theatre credits: A Midsummer Night's Dream, Rivka Bekerman-Greenberg's Breaking the Silence.

Recent projects: 912 OZ at TheaterLab NYC, In Bed with Roy Cohn at the Lion Theatre on Theater Row NYC, Fremd bin ich Eingezogen at Theater Konstanz (Germany) and The Savannah Disputations at the cell in NYC. Katrin holds a Masters in Philosophy, Musicology, English/ American Literature from the University of Berne (Switzerland). More: Katrinhilbe.com, ManyTracks.org.

---
Charlotte Hampden (Actor in residence)

CHARLOTTE likes to say that it has hardly been a straight road to get from there to here. It started at RADA in London, then Lee Strasberg in New York, followed by a somewhat lengthy hiatus in Brazil. Then back to New York to operate an art gallery, and finally, 20 years ago, a return to the theatre. However, as they say, it's all usable...

A few favorite roles include: Margaret Civil (A Perfect Ganesh); Henny (Bosoms and Neglect); Gunhild (John Gabriel Borkman), OOBR award; Amelia Tilford (The Children's Hour); Sara (The Sister Rosensweig); Mrs Smith (The Bald Soprano); Mother (Blood Wedding); Queen Margaret (Richard III ); Lettice (Lettice and Lovage); Linda (Death of a Salesman); Agnes (A Delicate Balance); would that there were more TV, film and voiceover credits. Lovely to be working with Me & She and Many Tracks. Yes, Diane, it's cumulative…..













---